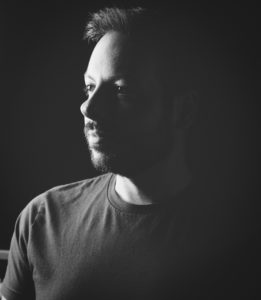 Phill Boucher most recently wrote music for Uncharted 4: A Thief's End as well as the upcoming comedy Masterminds, directed by Jared Hess and starring Zach Galifianakis.
Born in Massachusetts, Boucher began playing the trumpet in grade school but truly fell in love with music when he started playing guitar in a band in high school. He pursued his interest in music at Berklee College of Music. In 2008, he moved to Los Angeles and began learning the ropes as an assistant to composer Richard Gibbs. He soon had the opportunity to work at Hans Zimmer's Remote Control Productions, where he was mentored by composer Geoff Zanelli. During that time, he was exposed to top directors and orchestras while working on projects like Rango, Pirates of the Caribbean 4: On Stranger Tides, The Odd Life of Timothy Green, and The Lone Ranger.
Boucher's music has been featured in a variety of films, television and games, including No Stranger Than Love, The Scorpion King: Quest for Power,  ABC's The Astronaut Wives Club, Disney's Invisible Sister, Call of Duty Modern Warfare 3: Defiance, and many others. He currently works out of his studio in Santa Monica.